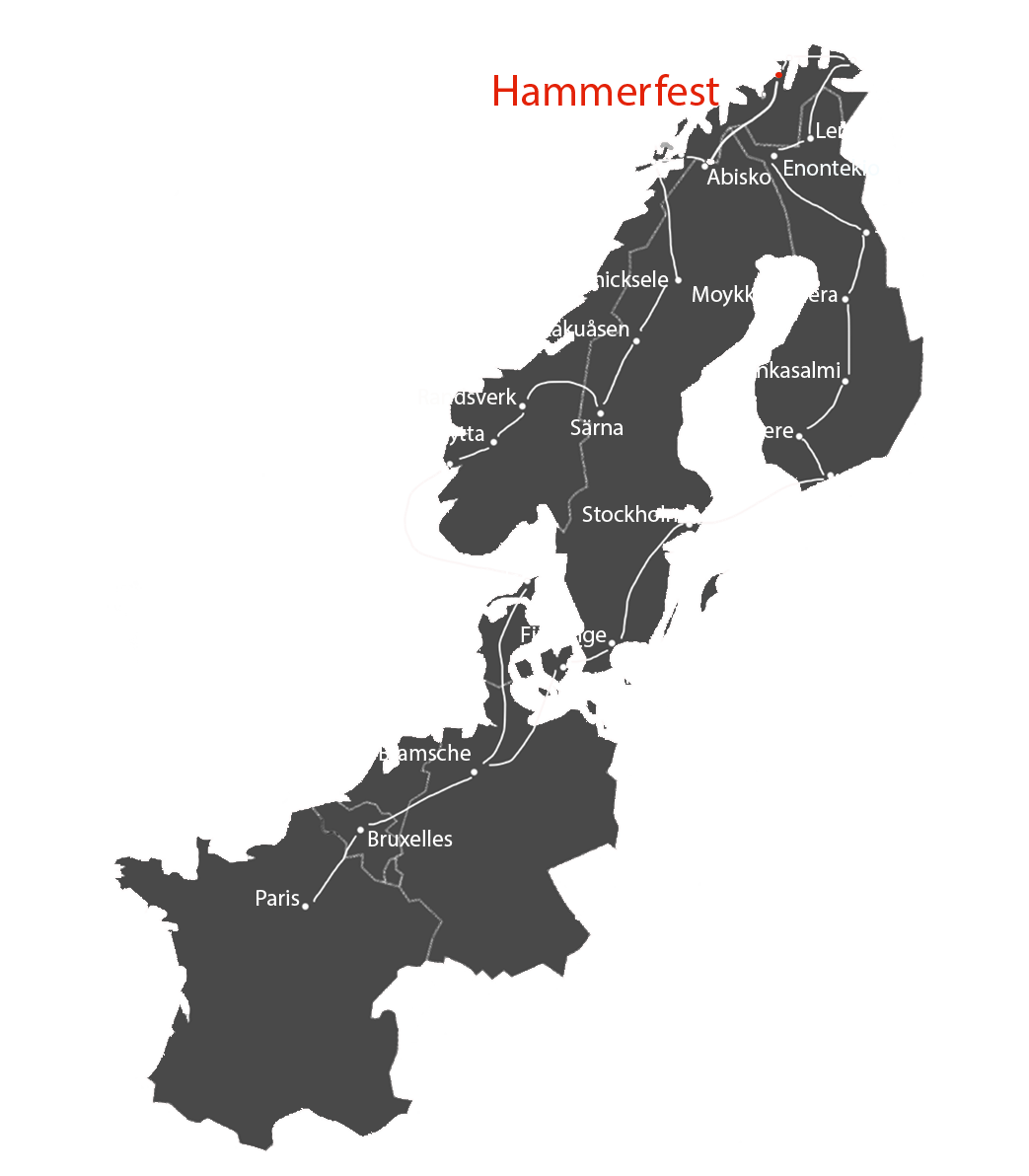 5th August 2019 
Hammerfest and ferry   
Very nice step with one of the mythical tracks of the Rally
Back to Norway to join Hammerfest. Some tracks will be crossed by the participants of which the mythical track of the Rally renamed Piste Papillon in tribute to our participant with wheels, disappeared in 2018.
The road is wild. Few cities or villages, miles of paradise, reindeer that may have crossed, fishing cars stopped in the middle of nowhere.
Arrive Hammerfest to catch the ferry and join Soroya.
Departure scheduled at 15h. Everyone is there except the crew of the Dodge, the Land with 6 wheels and ??? ….
Twenty participants will have to land, too many priorities to the island. We will wait for a ferry specially chartered for participants 2 hours later.
The bad weather postponed hiking and bivouac overnight.
It does not matter, Mathieu, Tanguy, Héloïse and Suzon come back from an abundant fishing: pollack and cod. Agnès will prepare all this with a lot of talent and everyone will enjoy it all in a good mood.