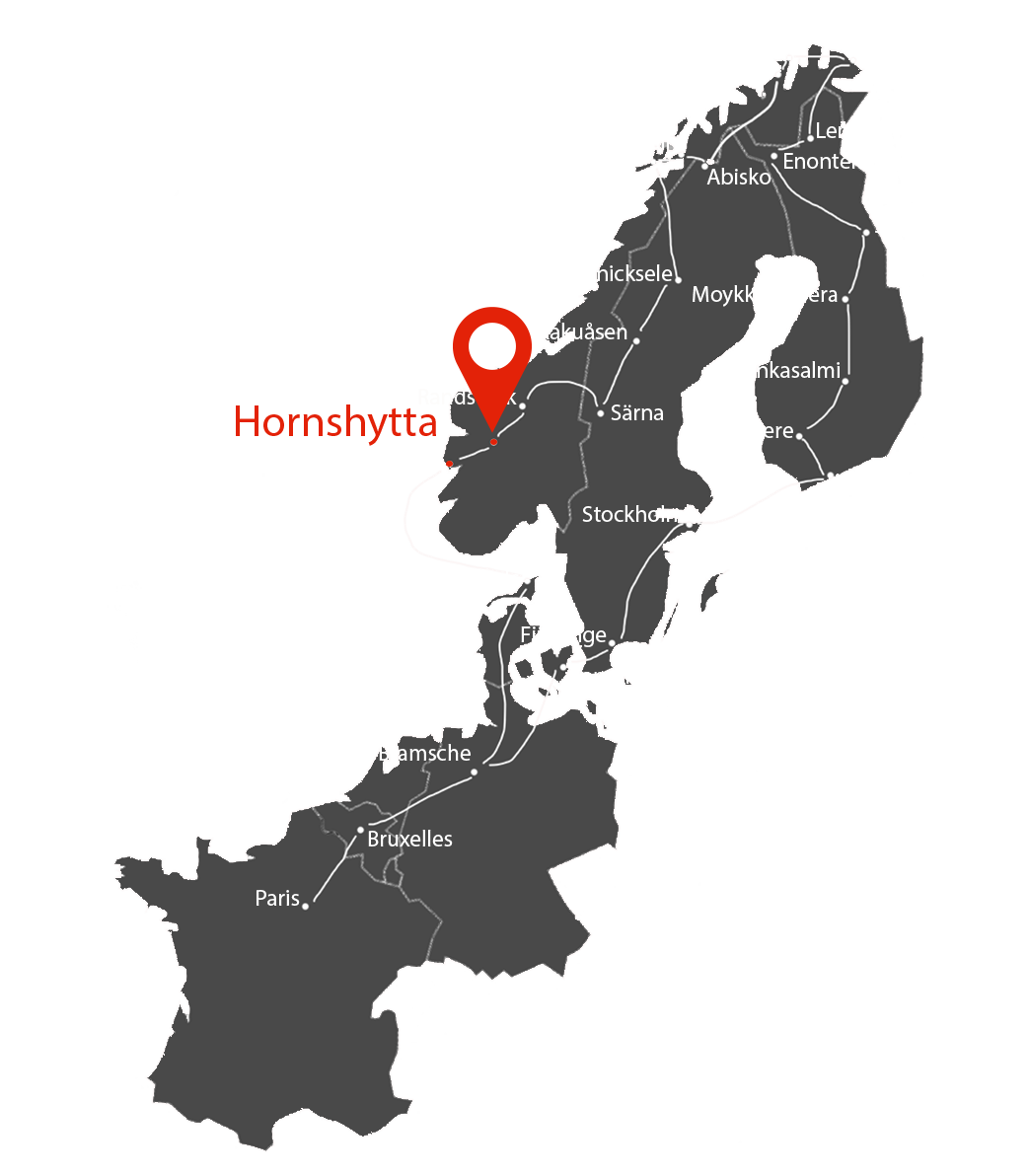 25 JULY 2019 
Arrival in norway – Hornshytta  
Very quickly, you will begin to see marvelous things !
Arrival in norway – Hornshytta 
Beautiful sunny morning to spend on the upper deck, no need to take out the sweaters, we have to keep our hat and sunglasses!
First photos of Norway at 4:30 am, the first participants were on the bridge. They were surprised to find people in a sleeping bag, with their eyes closed and their heads in the wind (it's actually more pleasant to sleep outside ;-).
The sun begins to rise in a pink-purple color, then in a few seconds it becomes red then orange then finally very bright. Its rays caress small colored houses scattered on green lawns. The boat sometimes approaches so close to the coast that one can see the interior of these doll houses some of which have a roof made out of lawn, an old Norwegian tradition. The ferry passes through the Bergen Fjord, the participants are flabbergasted by this architectural and natural spectacle. Parade of 25 teams coming out of the ferry and after 2 or 3 hours in the streets of Bergen, first small roads in a fascinating landscape that recalls both the Alps and the Andes Cordillera.
The 4thTeam (Tanguy and Suzon) is already making their report. They are interested in an extreme triathlon and will be following a passionate athlete in the fjord where one of these most famous competitions in the world takes place. Further, the cameras of the other participants do not stop triggering, the kilometers scroll slowly because the terrain is both pronounced and inspiring for our amateur photographers. This first camp is in the middle of a high plateau, on the shores of a small lake fed by a waterfall that doesn't stop crying cold tears … The evening is hot because everyone is standing around the flames. A nice meeting between all teams.